San Mateo announces new city attorney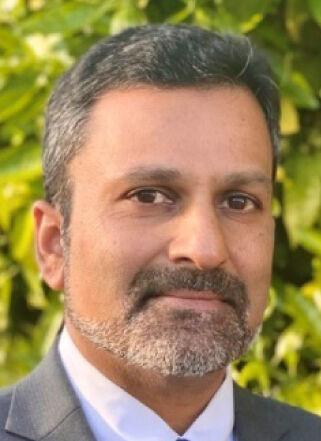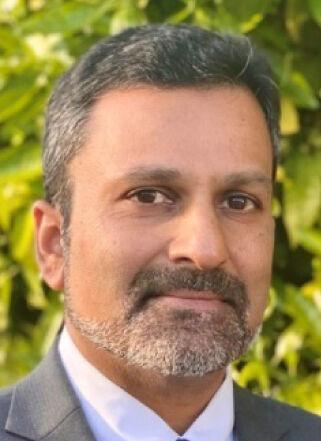 The city of San Mateo announced Friday the council plans to appoint current Redwood City Assistant City Attorney Prasanna Rasiah to replace the retiring Shawn Mason.
"What stood out with Prasanna was his familiarity with the issues that San Mateo is facing right now. We are going through a General Plan process. A lot of the challenges they are facing, we are facing as well. I think he impressed us with his depth of knowledge of the issues," San Mateo Mayor Eric Rodriguez said.
The City Council approved offering the position to Rasiah at its Thursday special meeting. The council will approve his appointment at its April 5 meeting to replace Mason, who in November announced his April retirement. The city attorney is the only other position outside the city manager hired directly by the council. Rasiah will start May 17 and will be responsible for the City Attorney's Office, which includes a budget of $3.3 million and three assistant city attorneys and an executive assistant. His yearly salary will be $255,000.
Rasiah spent the last four years as the senior assistant city attorney for Redwood City and previously worked for Fremont and Berkeley. He has worked on various issues, focusing on land use, General Plan updates, zoning code updates and development projects over the last eight years.
Rasiah said his early days would be spent talking to city staff and understanding the City Council's vision for the city. He had good conversations with the council and city manager during the process and looked forward to learning more about San Mateo and the organization.
"It's a really great opportunity, and it's a great city. I'm very excited about it. I'm looking forward to my start date with eager anticipation," Rasiah said.
Rodriguez said Rasiah is someone who can hit the ground running, as San Mateo and Redwood City face similar issues as large cities in San Mateo County.
"Redwood City and the issues they face are the closest to the ones San Mateo is facing. The fact that one of the top candidates was from a neighboring city really helped," Rodriguez said.
Rodriguez noted San Mateo residents expect the city attorney to interact and explain issues to the community, citing times when citizens arranged public meetings with Mason about Measure Y and its implications for the city. He and the council were comfortable with Rasiah's demeanor and willingness to interact with the public as part of his position. Rodriguez said his role would help guide the City Council and provide clarity on legal issues.
"He was able to explain very complicated legal concepts that nonattorneys can understand, and I think that is very important to interact with the public and the City Council," Rodriguez said.
Rasiah said he is accustomed to speaking and communicating directly with the public after working for various cities over the past 20 years.
"I'm accustomed to not only speaking with city staff but also community members directly. For my whole career, I have been interacting with the public from Berkeley to Fremont to Redwood City," he said.
The city attorney in San Mateo has traditionally been a public-facing position, and no changes to the job responsibilities are expected with the new hire, Rodriguez said.
"Shawn [Mason] was a very experienced city attorney, and we are very excited that we have found that right person to fill those big shoes," Rodriguez said.
The hiring process lasted a few months and included a firm to help with the recruiting process. A hiring subcommittee consisted of Deputy Mayor Rick Bonilla and Rodriguez also provided feedback. Rasiah has a juris doctor from the University of California, Hastings College of the Law in 1999. He graduated with a Bachelor of Arts in history from Wesleyan University. He lives in San Carlos with his wife and two children.